So some of you might remember the few posts I've made where I had just barely missed out on getting the DN robe for my Loremaster. Well no more! My plight has come to an end! :P Behold pretty robe #2! (though apologies for dx9 graphics...really wish xfire ingame would work with 10!)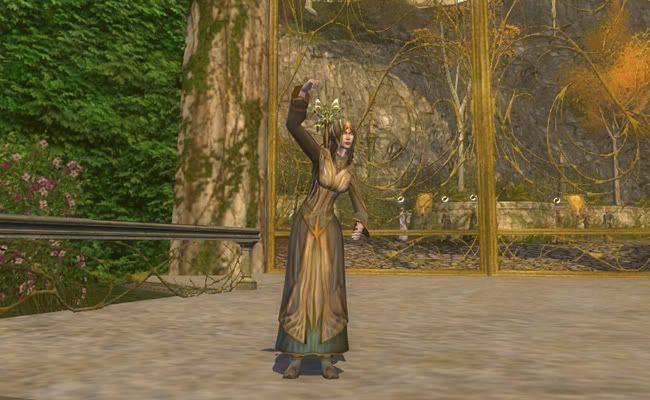 So very glad to finally have it! Many many thanks to the group I was in! It was a very fun evening all around. :)

Yule festival finally started up this week and Turbine has done another great job improving the festivals. My LM has been busy in Winter-home and also working on her Inn League and Ale Association rep...though I'm starting to question my dedication on the later tasks as those deliveries are so damned boring.

Fun in the snowball field....oh, it was snowballs not tar I was supposed throw? Right, will try to remember that! *makes mental note* But tar effects can be quite funny!